In the Loire Valley there are some very nice wineries which you will enjoy visiting.
As you may want to know (and, maybe, learn ?) about wine, we have organized for you different kind of wine tasting, from the very simple "free sampling", through standard "degustation" (French for wine tasting), to professional "wine seminar".
You will also be in position to buy some genuine wines, direct from the very producers !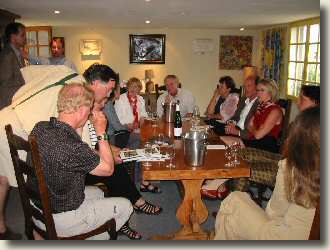 Wine seminar at René's place . . .