"CHAMBRES D'HOTES"...
In our opinion, the best way to learn the French way of life, the very place where to enjoy the day-to-day style of living of French people. We are in close relationship to most Chambres d'Hôtes in the area.
We do have experienced and selected them, according to the very high standards that our visitors deserve. Our tours are specially established to take you along back-roads, through to places of interest, Chateaux, etc, to finally bring you to overnight stays at Chambres d'Hôtes, where you can meet other visitors and, at some of them, have your evening dinner at Table d'Hôtes.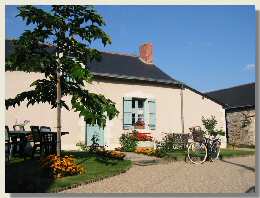 As there are limited vacancies at every of these locations, we strongly recommend you confirm your decision as soon as you can.

An other exciting moment is breakfast time. May be served, sometimes, on the terrace or in the garden, where one can appreciate quietness of time going.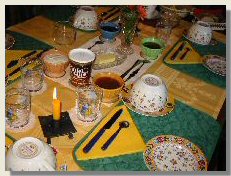 If you are not driving and if you do not wish to ride yourself your bike to the next Guest Room in the area, after having stayed with us, there is a free shuttle to take you there, with your luggage and your bike !
Free booking for our residents.